Sustainable Tour Destinations
Unique Conservation Jewel
Reduce your footprint while travelling and visit our  unique conservation site ! Add to any of our packages, tours or treks. Join us for a day trip or stay longer!
Our conservation programs aim to safeguard the wildlife and their natural habitat, allowing you to see orangutans swinging past your room in their undisturbed environment. Just an hour's trek or a 15-minute motorbike ride from Bukit Lawang is our jewel of the jungle, a critical bio link corridor for over 15 wild orangutans and various wildlife. The site is home to primates, pangolin, porcupines, Thomas Leaf Monkeys, pig-tail macaques, silver leaf monkeys, monitor lizards, leopard cats, civet cats and many more. You can see them in their natural habitat as they traverse the national park borders. Our land is essential for their survival amid deforestation.  Join us for activities to reduce your footprint while travelling  like animal spotting, wildlife monitoring, reforestation, plastics upcycling.  Stay at our jungle villa Hutan Subur, offering private  luxury and relaxation amidst the jungle or in one of our three private  jungle bungalows  for immersion into the operating conservation site.    
Price from $110 AUD per person per day or 1.100.000 IDR  for day trip or enquire for longer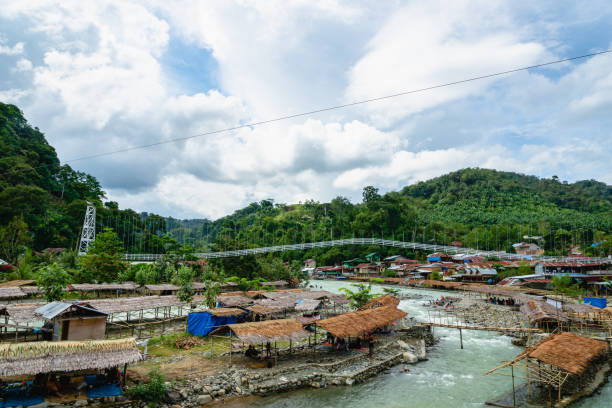 Bukit Lawang and Surrounds
One of the best ways to explore this area is by taking an eco-friendly village tour from your base in Bukit Lawang. While Bukit Lawang is known as the gateway to the Gunung Leuser National Park, famous for orangutans it has so much more to offer than only  jungle adventures. By visiting the nearby rice fields and villages, you can learn about the local way of life. During your village tour, you can see firsthand how the locals produce brown sugar, rubber, bamboo weaving and more. You can also experience market days on Fridays, where you sample local foods and fruits. For those who are interested in learning more about the local culture, there are traditional cooking classes and wood carving classes available in local galleries that are rich in history and culture. Bukit Lawang is truly the perfect base for exploring North Sumatra and all it has to offer. By taking an eco-friendly village tour, you can support the local economy while also gaining a deeper appreciation for the culture and way of life in this beautiful region. So why not take a break from the jungle adventures and immerse yourself in the rich cultural experiences that Bukit Lawang has to offer!
If you're planning a trip to North Sumatra, Indonesia, then be sure to include Berastagi and Lake Toba in your itinerary. Located about 4 hours drive away from Bukit Lawang is Berastagi. A charming mountain town situated in the Karo highlands, 1400 meters above sea level. The cooler climate and mountainous terrain make it a perfect escape from the heat and humidity.
The town is famous for its two volcanoes, Sibayak and Sinabung. We offer a guided 3-4 hour sunrise hike of the Sibayak volcano, a great way to experience the beauty of this remarkable destination. There are plenty of activities to keep you busy, such as visiting the colourful fruit and flower market, exploring the Karo Batak traditional houses and villages, learn about the rich  history in the museums and visit the Buddhist temple. Dip in hot springs and discover the famous Sipiso Piso waterfall on your way to Lake Toba.
From Berastagi, it's approximately 3-4 hours  to Lake Toba, the largest lake in Southeast Asia and a natural wonder of the world. A ferry will bring you to Samosir island, the island on the lake ! You can also visit the traditional ancient villages where the Batak culture is rich and vibrant, visit traditional dance displays, explore the island by bicycle, hike the trails or  take a boat trip around the lake and plenty more. Most visitors spend 4 to 6 days in the region. With its cooler climate, mountainous landscape, and rich culture and history, Berastagi and Lake Toba are truly gems of North Sumatra. So pack your bags, grab your camera, and get ready for an adventure you won't soon forget!
We can arrange a tour to suit you from Bukit Lawang or from Medan on arrival.
See our Lake Toba and Berastagi Discovery package 5 day tour.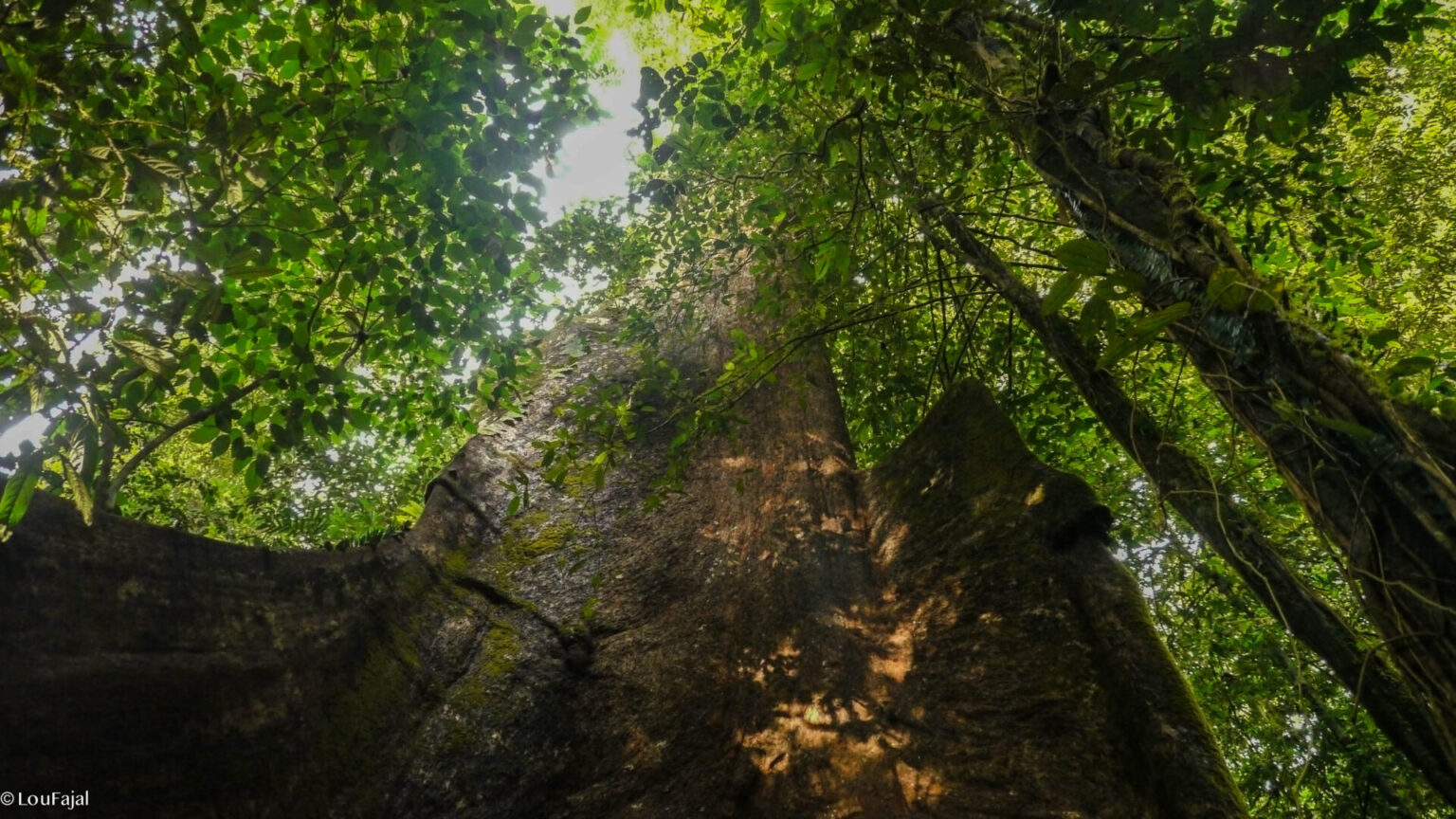 One of the hidden gems of this region is Batu Rongring, a village that is relatively untouched by tourists and offers a truly authentic and immersive experience. Located just 30 minutes from Bukit Lawang, Batu Rongring is the perfect place for nature lovers and adventure seekers alike. Batu Rongring is a true jungle, home to the Sumatran Ranger Project who work tirelessly to protect this pristine environment. One of the highlights of a visit to Batu Rongring is the chance to see one of the largest trees in the world, an enormous cotton tree that is over 300 years old and has a circumference of more than 47 meters. This majestic tree is a true wonder of nature and a sight that is sure to take your breath away. There are also caves, waterfalls, and untouched jungle to explore, making this a true paradise for adventure seekers. And for those who are interested in conservation and the environment, the neighboring village of Porli has community projects that are dedicated to educating children about the importance of protecting the natural world. Of course, no visit to Batu Rongring would be complete without the chance to see some of the incredible wildlife that calls this jungle home. Orangutans, gibbons, hornbills, and other exotic creatures can all be seen in Batu Rongring, making this a truly unforgettable experience for anyone who loves nature and adventure. So if you're looking for a place to escape the crowds and immerse yourself in the beauty of nature, look no further than Batu Rongring. This hidden gem is waiting to be explored, and with its pristine landscapes and authentic village life, it is sure to be a highlight of your trip to North Sumatra. Join us for a day trip or make it an overnight experience!
Price from $190 AUD or 1.900.000 IDR  per person for a day trip.
Batu Katak, a small village situated on the Berkeil river, is home to the world's largest and highest flowers,  Amorphophallus titanum and Rafflesia . The place is a hidden gem located off the beaten track, about a 40-minute ride from Bukit Lawang, and remains undisturbed by tourists. These flowers bloom only for a few days during certain times of the year, making it a unique spectacle to witness. In case they are not in bloom, there's still plenty to see and do here for a day trip or overnight stay including day hikes searching for gibbons, exploring caves and waterfalls, river walks, river tubing, traditional medicine lessons, and traditional massage. For those feeling adventurous, this is the start of our unique treks with the park rangers. Soak up their knowledge as you trek searching for tigers, elephants and orangutans. This is one of the best experiences you can imagine !  You can also hike to Batu Katak from our conservation site, which takes about 5 hours, and passes through plantations and villages. We highly recommend our park ranger treks if you want a true jungle experience!
Price from $180 AUD OR 1.800.000 IDR per person for day trip.
See our packages and wildly unique treks  for more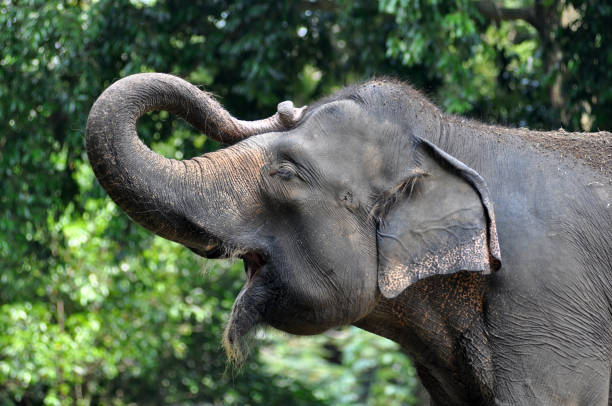 Tangkahan Elephant experience
Combine your jungle trek or days in a Bukit Lawang with a visit to Tangkahan, about a 2.5 hour off road drive from your base in Bukit Lawang.  A peaceful jungle retreat, situated alongside the Kualsa Buluh river. Tangkahan was established as an ecotourism location in 2001. Previously the area was logged and poachers hunted the animals. The local people have transformed the region, stopping the logging and forming forest ranger groups to patrol for illegal activities. With the help of FFI (Flora and Fauna International) they have developed a functional, self-sustained ecotourism destination.
The elephants based at Tangkahan, have been rescued from conflict on the borders of the national park. They now live peacefully and help the rangers to patrol the forest and keep illegal loggers and poachers out. Like no where else, these elephants are successfully breeding and roam free within the national park everyday. Joining the elephants for bathing will help to support this local initiative.
Price from $190 AUD or 1.900.000 IDR per person for full day trip include lunch by the river and elephant washing.
See our packages for more details on our all inclusive overnight glamping package.
Pulau Banyaks ( Banyak Islands )
Are you looking for the ultimate paradise getaway? Look no further than the Banyak Islands, located off the Sumatra west coast in the Aceh province. These remote tropical islands offer crystal clear water, white sandy beaches, bungalow accommodations, and abundant marine life. It's the perfect destination for pure relaxation and getting away from it all.
Getting to the Banyak Islands is not for the faint-hearted, as it's a 12-hour journey from Bukit Lawang to the harbour at Singkil, then onwards by private or local ferry to the islands. This destination is best suited to travellers who have a flexible itinerary due to the time it takes to get here. However, the effort is definitely worth it! Once you arrive, you will be greeted by stunning natural scenery, friendly locals, and a laid-back island vibe. If you have a flexible time frame, we can arrange a seamless tour from Bukit Lawang to your very own island paradise in the Banyak Islands. Our team of experts will take care of all the logistics, so you can just sit back, relax, and enjoy the journey.
At the same time, we are committed to preserving this beautiful area. That's why we aim to help with conservation efforts in the Banyak Islands. By choosing our services, you can rest assured that you are making a positive impact on the environment and local community. So what are you waiting for? Enquire now and start planning your dream trip to the Banyak Islands. It's a once-in-a-lifetime experience that you won't regret! * note : Malaria is present on these islands, it is your responsibility to take necessary precautions against this mosquito borne disease.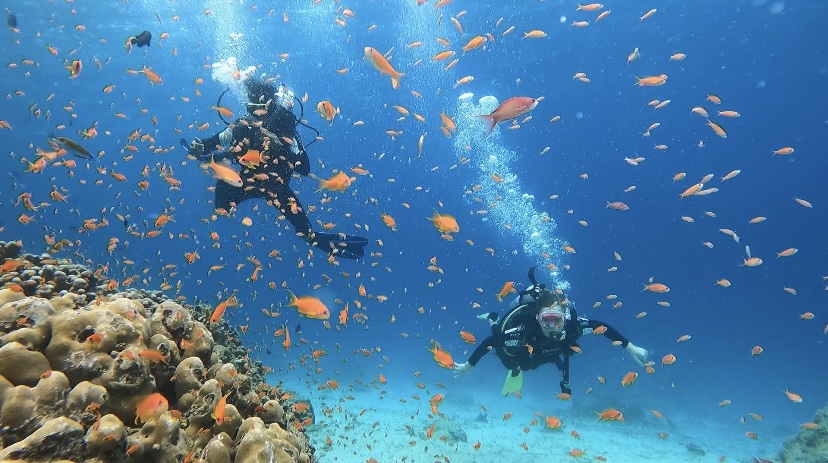 Pulau Weh, located in Aceh, Indonesia, is a stunning island known for its natural beauty, affordable prices, and warm hospitality. It boasts lush green hills, white sand beaches, dense jungle, and vibrant coral reefs. The island offers three accessible beaches, including the popular but secluded Sunset Beach. Visitors can also explore the town and market of Sabang to experience the local culture. Pulau Weh is a paradise for nature lovers, beach enthusiasts, and those seeking a budget-friendly island adventure. Whether you're into snorkelling, diving, or simply relaxing on the beach, Pulau Weh has something for everyone. Let us start planning your unforgettable island getaway today and let Pulau Weh's beauty and charm leave you in awe.
Ketambe, located in the province of Aceh, is a captivating destination that offers a unique blend of natural beauty and wildlife. With its lush rainforests and pristine rivers, Ketambe is a haven for nature enthusiasts and adventure seekers. Immerse yourself in the breathtaking landscapes as you trek through the dense jungles, where you might spot rare and endangered species such as orangutans and gibbons. The tranquil ambiance of the area makes it an ideal retreat for those seeking peace and serenity. Experience the warm hospitality of the locals and indulge in traditional Acehnese cuisine. Plan your visit to Ketambe and embark on an unforgettable journey into the heart of nature's wonders. See eco trekking for options here.